Infernal Throne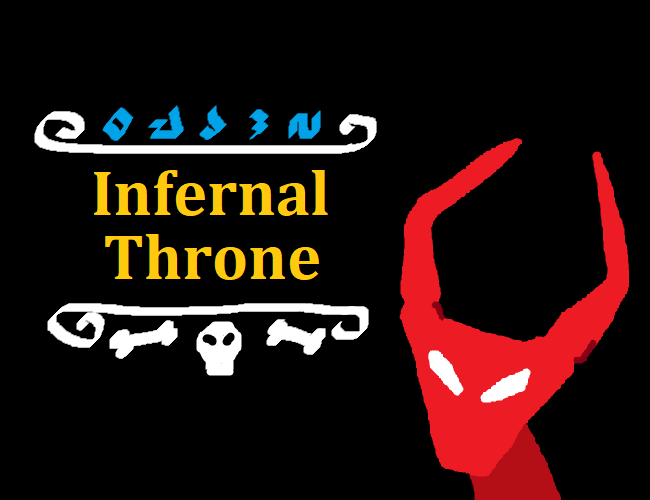 ## The Story ##
Your seat on the Infernal Throne has been overruled. The Demon King has banished you to the depths of Hell and stripped you of your infernal Aspects. Navigate the Underworld and its dangers while searching for a way to regain your strength.
The Throne awaits you...
## Controls ##
NOTE: The in-game prompts only use Keyboard bindings.
Keyboard Option 1:

[Arrow Keys] to move
[Z] to jump
[X] to attack
[C] Use Aspect 1 (once learned)
[V] Use Aspect 2 (once learned)
[M] Show map 
Keyboard Option 2:

[WASD] to move
[Space] to jump
[J] to attack
[K] Use Aspect 1 (once learned)
[L] Use Aspect 2 (once learned)
[N] Show map
Gamepad:

[Left Analog] or [DPad] to move
[South Button] to jump
[West Button] to attack
[East Button] or [Left Trigger] Use Aspect 1 (once learned)
[North Button] Use Aspect 2 (once learned)
[Left Bumper] Show map